It is an old fully rebuilt house in 2012 with capacity for 15 places and 5 extra ones.
Somebody will think that the name is a bit original "Casa El Trujal". Of course, it is located in the "Square El Trujar de Funes". But, Did you know that in the past in this square an oil mill was found? Of course then there was not any houses in this place.
Well, so during the rebuilding of the house two proves appeared which confirm the existence of this oil mill. The first one is a part of an oil press (I will explain you later how these press were more than 200 years ago). The other one is a stone of mill which was used for grind the olives before press it.
 
The two proofs are visible inside the house, and they are which have encouraged us to name the house. 
KIND:
Casa Rural
CAPACITY:
15 + 5
RENTAL:
full
LOCATION:
Population
PETS:
no
DISABLED ACCESS: no
EQUIPMENT AND SERVICES
Indoor kit
Air conditioning, Balcony, Bathroom in the bedrooms, Heating, Fireplace, Internet, WIFI
Outdoor kit
Barbecue, Yard, Terrace
Registered accommodation of 1st CATEGORY (three keys). Individual air conditioning in bedrooms and common areas. Bathroom with towel rail. TV and internet outlet in every bedrooms, Wifi…

GROUND FLOOR:
Hall
Living-dining room (43 m2) with TV/DVD
Toilet
Pantry

Wide fully equipped kitchen (Washing machine, dishwasher, hob, oven, microwave, beater, coffee machine, sandwich machine…).
Interior yard with barbecue.
FIRST FLOOR:
1- Marriage bedroom(12,5 m2) with bathroom
2- Double bedrooms (15 and 20 m2) with bathroom.
1-Triple bedroom (30 m2) with bathroom

SECOND FLOOR:
2- Double bedrooms (12,5 and 17,5 m2)
1- Double bedroom (15 m2) with bathroom
1- Shared bathroom
1- Kitchen- living room (38 m2) fully equipped.

COVERED FLOOR:
1- Terrace/ Solarium (35 m2)
WHERE TO GO
Catedral de Calahorra

Calahorra, the old Calagurris, was one of the most important cities of the Roman Empire in Spain.
The cathedral is located on the banks of river Cidacos, guarded by the Episcopal Palace and th...
Los Picuezos - Autol

We cannot mention Autol, without reference to the natural monument that signifies the true symbol of the city -The Picuezos- o Picueza and Picuezo as they are also known. The wind, water and erosion, ...
Conjunto medieval de Olite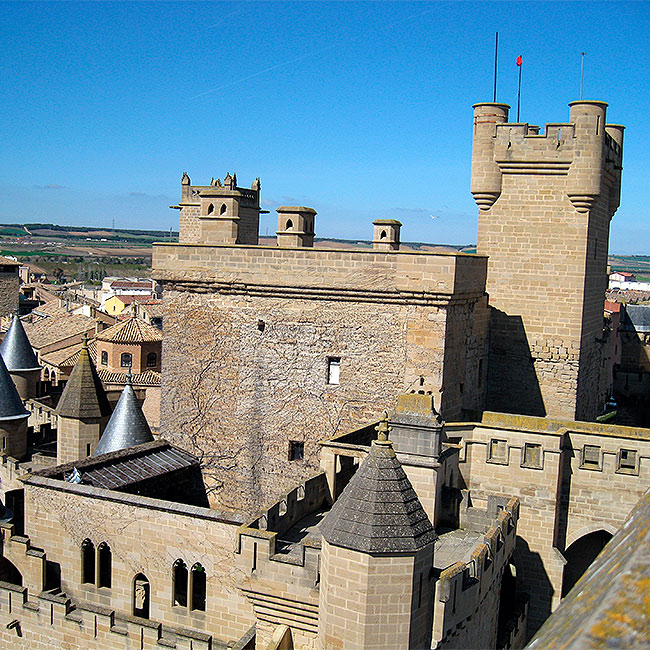 Walking through Olite is getting into a fascinating medieval urban plot in which stands the palatial Gothic castle with its thick walls and crenellated towers. Stone houses with their blazons and the ...
UPCOMING EVENTS
Carnaval de Cintruénigo
En Cintruénigo, del 24 al 26 de febrero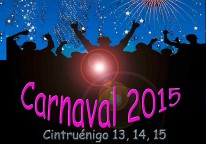 Viernes tarde: Lectura del pregón hacia 19:30h.y tamboreada. Sábado: salida de los zarramusqueros hacia 17:00 (durante 1 hora los zarramusqueros manchan a todo aquel que no vaya disfrazado) Domingo:...
Mercado de las Viandas
En Tudela, del 3 al 5 de marzo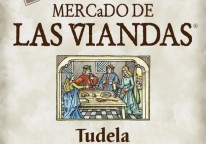 Feria "MERCADO DE LAS VIANDAS", sabores de calidad Comunidades de España. A partir del viernes por la mañana y hasta el domingo en horarios de 11 a 2 y de 5 a 9 noche, el Paseo del Queiles en Tudel...
San Raimundo
En Fitero, del 11 al 15 de marzo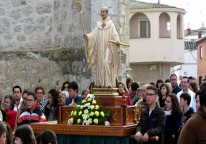 Patrono de Fitero es San Raimundo al que festejan durante varios días, siendo su día litúrgico el 15, con su misa cantada por coral, encierros, vaquillas y toro de fuego. El domingo hay corrida de to...